Happy Saturday!
Saying "hello" with a pinch of vintage from Fox Hollow.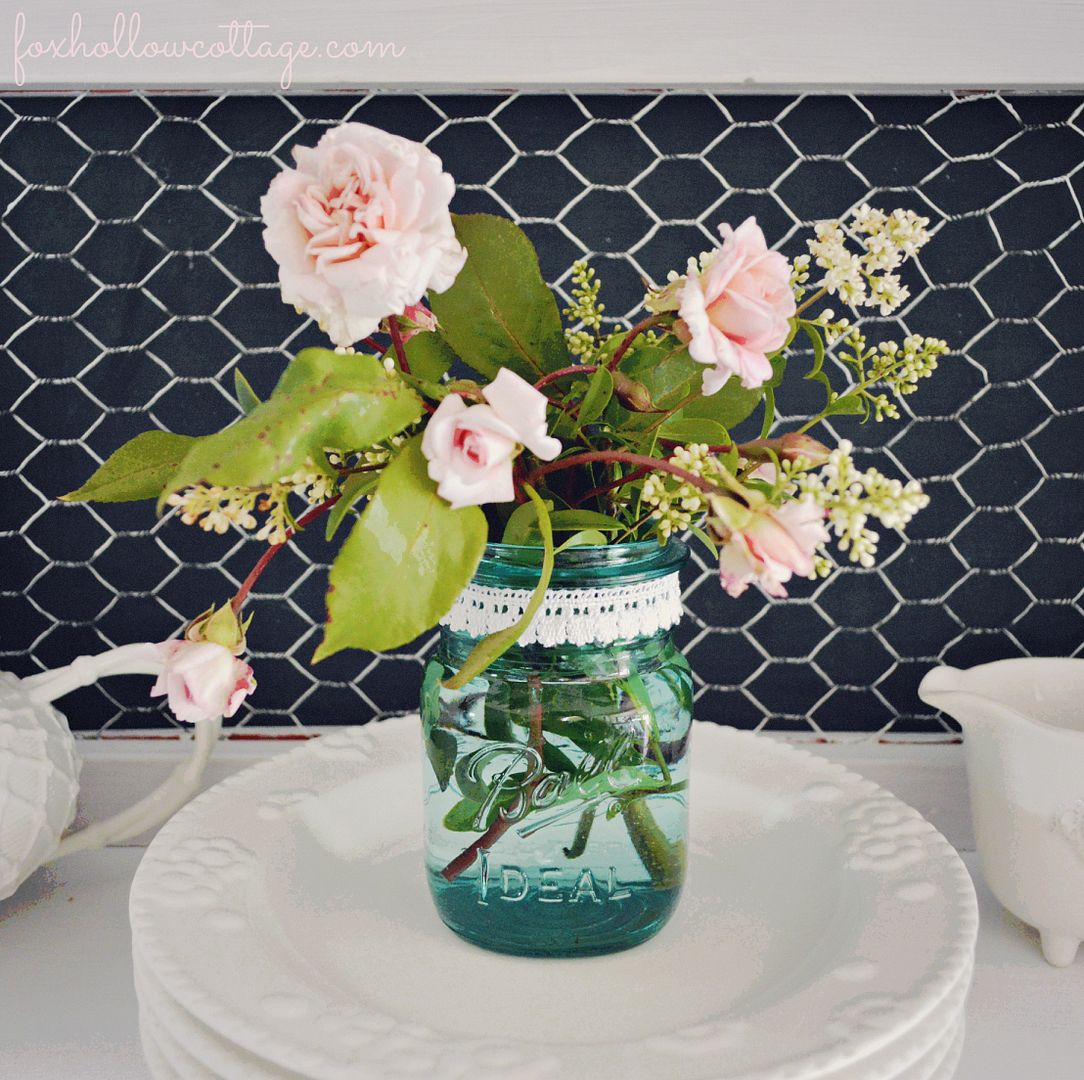 We will be celebrating today with a reception for my niece and her new husband.
Yesterday.. we had a fantabulous BBQ get together with fresh food, flowers and fun!
It's been a whirlwind… been amazing,  been love filled and wonderful!!!
Too much joy to put into words.
These were fresh picked by me. Just little sweeties from out property.
I've been light with my posting but wanted to say "HI!" – I'm still here.
.. and, I'll be back soon.
With new projects and I'm sure, some cheap & easy crafts!
Thanks for stopping by!!!!
PS: I'm still tweeting, facebooking… and instragrammin' so you can catch me there, when I'm not here.