Please Welcome Kimberly of Serendipity Refined and her
Fall Front Porch and Fabulous Urn Planter
Today I thought that I'd show you how I decorated the outside of my new house for fall.
Rather than using annuals like I usually do, this year I chose to fill my urn planter with herbs, perennials and ornamental grass that I can re-use in the new berm which I'm creating along the western boundary of our property.
Bright green "creeping jenny", ornamental grass, perennial heuchera, sage, and Swiss chard make up the basis for this planting.  I also added one giant, blue-green kale and several types of dried seed pods from lotus, ferns and other ornaments to give it some contrast.
These are all plants that will hold up well during our cooler Illinois autumn and will be transplanted to the garden in mid-November when I ready the yard for winter. My favorite thing about this urn is that there's not a single "flower" in the arrangement…just lots of interesting shapes and textures!
Knowing that we're going to be undertaking a major renovation at the French Farm House in the spring, I've made a conscious choice not to do any landscaping or planting against the house because it will all be destroyed during the construction.
I simply placed a couple of mums in containers and baskets that I already had as well as a couple in the soil near the entry for a little color. I added a few gourds and pumpkins on my bench.
Filling urns and planters with perennials, grasses and herbs is a different, fun, and cost-effective way to create seasonal displays that can be re-used in the landscape. If you'd like to see a couple of other ideas, check out my Fall Pumpkin Planter HERE or the Fall Urn and Planter Ideas Collection HERE  for other urns and planters that I've created for friends and businesses.
Happy Fall,Everyone!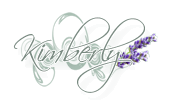 Kimberly is sure to have more pretties in store for us to look at soon! She's taken on a huge project and with her taste and style, I know it's going to be a real treat for us all to see.
If you want to follow along, you can find her HERE, at Serendipity Refined. 
Where she creates things like Fabulous Fall Wreaths you can click HERE to view or on the photo below.
and this Chalkboard Door Here that she diy'ed  in her Mud Room!
If you love urns like I do, click HERE or on the photo below to see More!
HaPPy FaLL
PS: Please stop by tomorrow for a giveaway from HomeGoods you won't want to miss!
PPS: PLUS, a chance to win even MORE!