Hi Foxy Friends! I've got a guest for you today and he is going to show you how to install a diy paver path!
Just in time for Summer too!!
We have had a wonderful spring here in East Tennessee and I've been taking advantage of this amazing weather and have been busy at work on what feels like a million different yard projects!
Last summer I (err my wife) thought it would be fun if I created a paver path on the side of our house to keep from having to walk in the mud.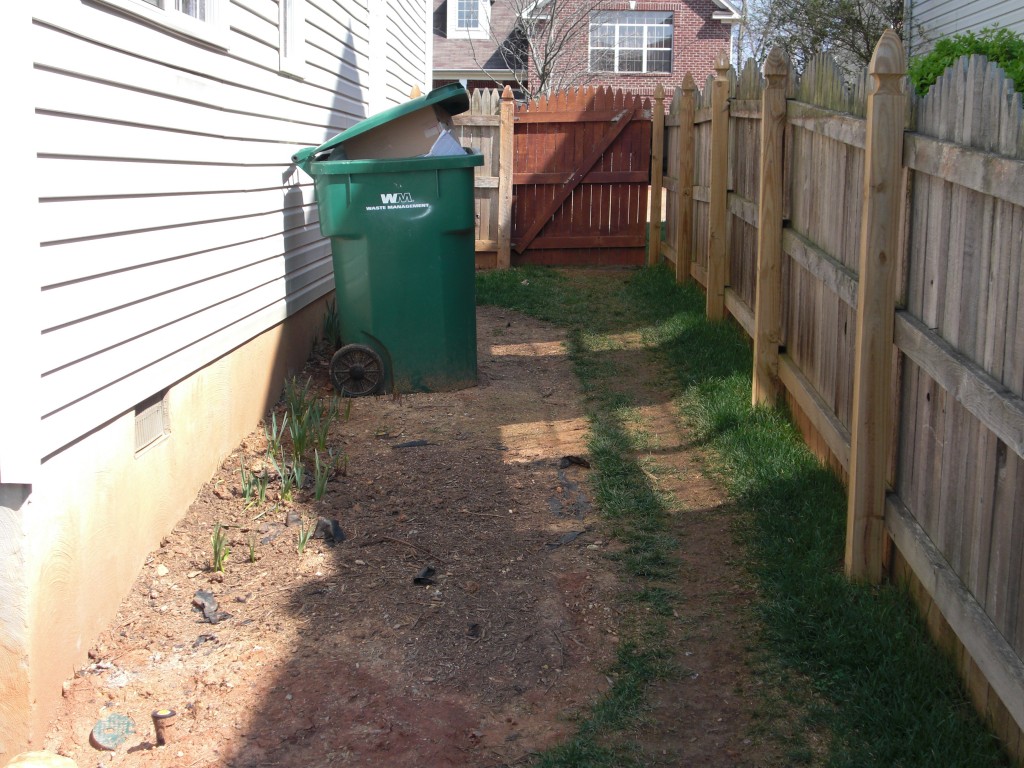 This entire side of the house was useless so I can't quite blame her for wanting the path.
If you need to make your wife happy too, follow along and I'll show you how to install a diy paver path!
I started the path by digging out where I wanted the pavers to go …
And then I dug some more.
Just when I thought I was done … I had to dig even more!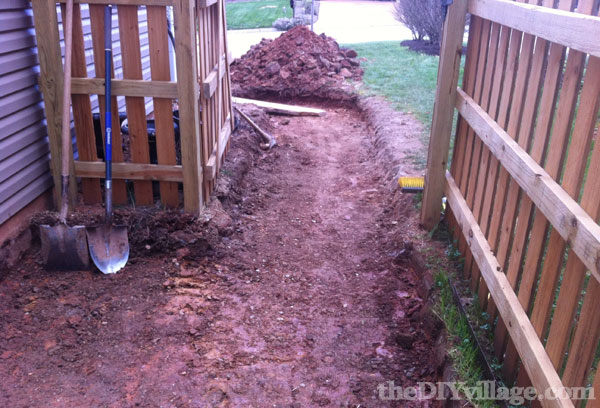 When I was finally done digging I was able to finish the prep work and start installing the pavers.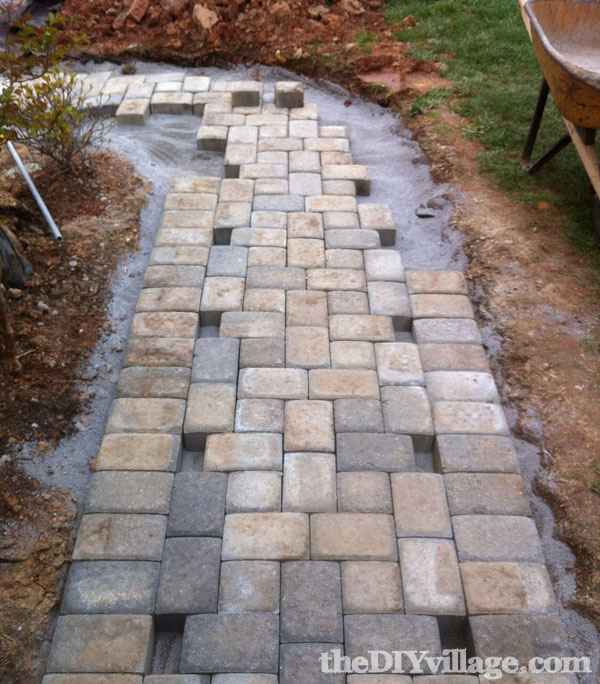 All I had left to do was add the sealer and the path was perfect! I looked up what was the
best paver sealer for a wet look
and picked the one I think will last the longest. When everything was said and done the path was well worth every sore muscle I got during the process!
AND my wife is happy!
A happy wife equals a happy life!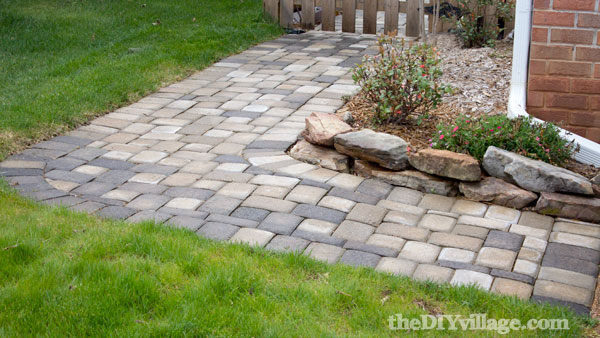 Thank you so much Shannon for having us at Fox Hollow Cottage today and I hope we were able to inspire your readers to try something new!
Hi guys, Shannon here, had to pop in again for a minute!
Jacque & Matt have some really wonderful projects over at the DIY Village, please stop over and give them a look.
As a hubby & wife team, you get a really good variety!!
Here is a exclusive sneak peek at the pantry Matt built.
This will be revealed tomorrow at the DIY Village so tune-in then.
Thanks for stopping in!