Welcome to the Power of Pinterest
 Link Party
{and Friday Fav Features!}
It's the best time of the week.
I get to show off & shout out about my fav party goers.
It's SPRING and I think everyone is eager from some sunshine
and looking forward to the upcoming Easter celebrations.
I know I am.
Before we start into the regular features I want to show you
this AMAZEBALLS creation the Janel of Nellie Bellie came up with to share
at East Coast Creative's Creating With The Stars competition.
Luckily, she shared it here too, so it make it's effortless to brag on her!!
A Bookshelf Fireplace. Yeah, she just whipped this up.
 If you are not following the event you are missing out. The creativity is off the charts!!
Here is the first link to get you started. You can follow along from there and catch up.
Make a Dollar Store  Tulip Wreath with Jacque from the DIY Village.
Yep, Dollar Store. I know! Gotta share the cheap & easy low downs.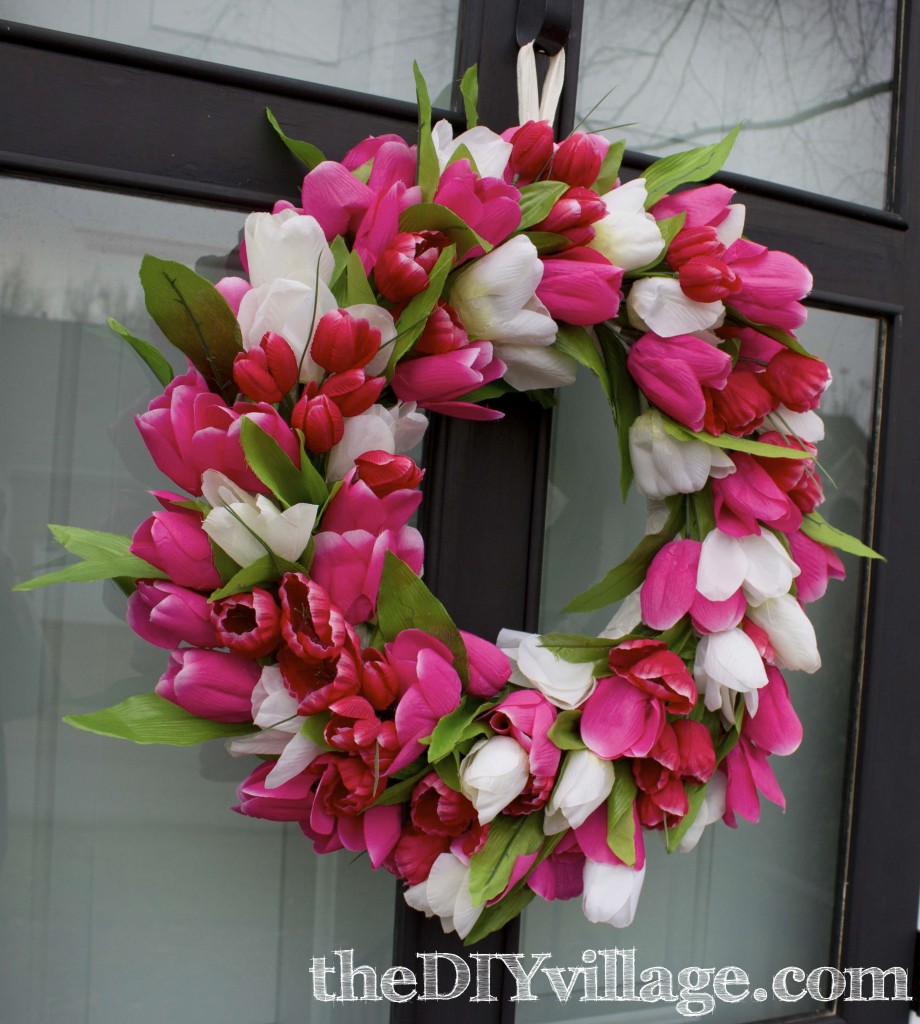 Ann from On Sutton Place will show you how to make a nesting bunny
You knowwwww I love BUNNIES.
This Pretty Springtime Mantle/Shelf Vignette was shared by Shayna from the Wood Grain Cottage.
I like the seasonal splash. What a perfect place to decorate.
Desiree of the 36th avenue shared her beautiful bathroom makeover.
This room gets no natural light. Find out her secret for keeping it looking
airy and light filled. I use this trick too! It works.
Fresh and Springy Aqua & White Bathroom Makeover
The Pin Junkie really worked hard to transform her
Landry Room space. Bravo girl!!
Yes, Virginia you SHOULD paint that old file cabinet with chalkboard paint.
Just goes to show if it sits still, you should for sure slap some
chalkboard paint on it for an instant improvement.
(Of course.. I would cheat and use La Craie in Wrought Iron, but this works too)
Chalkboard File Cabinet Makeover Before and After 
Before (hahaha)
… and the Jaw Dropping after from Stacey at Rendition Road
It took some work and dedication to get these results,
but this Jack Daniels Graphic Tea Cart Makeover is Fabulous!!
If you wish to pin any of the projects featured above please click on the link provided and pin from the creator.
NOW, Let's get to POPPING!!
Get YOUR project pinned on Pinterest
by leaving your link below.
And pinning a few in turn!
It's that easy.
This is just like a regular link party, 
with the BONUS that you get your link-up
automatically pinned on Pinterest. 
Catch my eye… and be FEATURED TOO! 
I love to show you off.
FEATURED projects will be pinned by me to my 
Most Trafficked Pinterest Boards 
(some with over  100,000 followers!) 
and may be shared on google+, the Fox Hollow 
Cottage facebook page and/or tweeted about!!
Simple Rules
1. Link up a post you wish to be pinned.
(only one please, so the re-pinning flow goes correctly)
2. Stick a Pin in your neighbors!
Pin the two links before yours.
3. Please add a text style link back to the post you share. Debbie and I would appreciate it!
Note: By linking up you are giving us permission to spotlight, highlight, shout-out, pin, tweet and share in general your awesomeness.
I wanted to leave you with something sweet to remember me by;
This delectable looking Lemon Blueberry Butter Cake with Lemon Buttercream Frosting
by Mary Beth  from Cupcakes and Crinoline should do the trick.
You're Welcome 😉