Hi guys! Oh wait, hang on… someone is at the door.
Sorry about that, but guess what? My friend Melissa stopped by. I know.. I know.. my house is a mess. I couldn't leave her standing outside though. That would be rude! Perfect timing though, I was just in the middle of something… oh yes, putting new floors in. I think I'll let Melissa visit with you for a few and entertain you, I'll be back in just a minute…

Please Welcome Melissa from
I am so thrilled that Shannon would let me share my home with you today!
I have just recently gotten to "know" her through her blog,
and let me tell you,
she is one sweet lady!
She has been so encouraging and helpful!
So, thank you Shannon!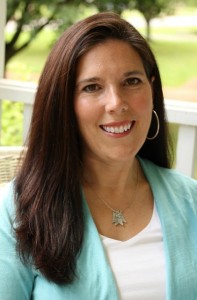 My name is Melissa and I share my home and projects over at DaisyMaeBelle.
(Named after my 3 Southern girls.)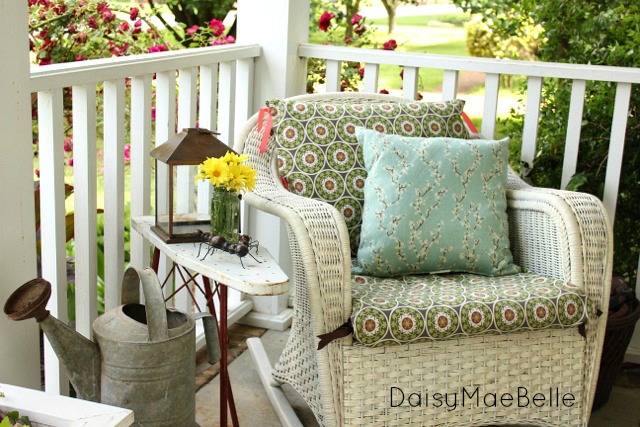 Welcome to my home!
I'm so glad that you're here!
Let me show you around. . .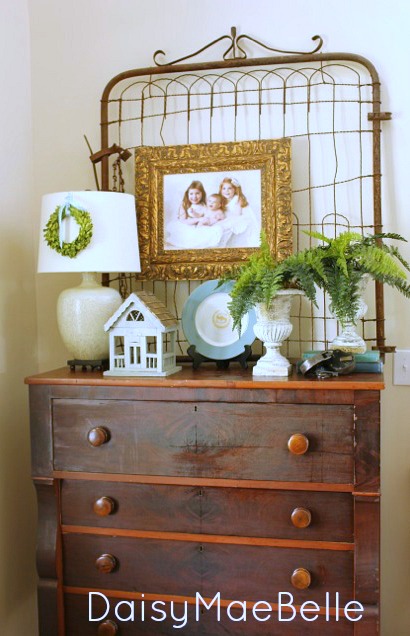 I'm not really sure what you anyone else would call my style?
I'm going with Southern Comfort.
It is really more of a feeling that I try to create,
rather than a style I try to follow.
It is a collection of things that I love. . .
Things that are passed down from one generation to the next;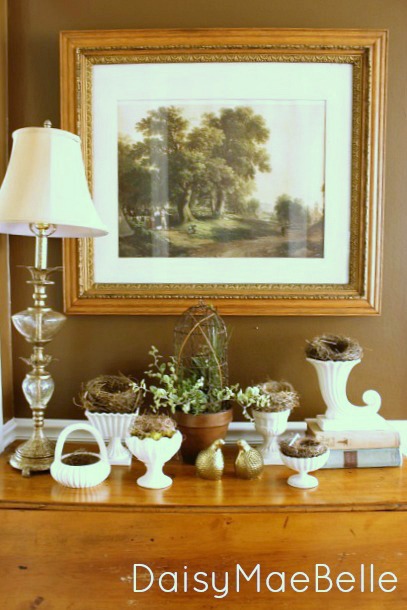 things gathered from yard sales and thrift stores.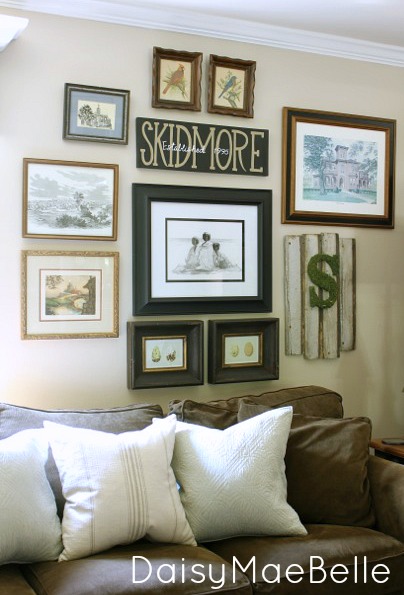 Gallery walls full of things I love to look at.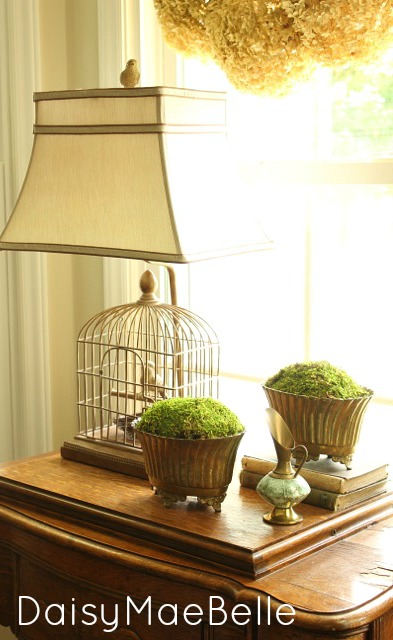 A sewing machine that has been in the family for years,
now used as a table.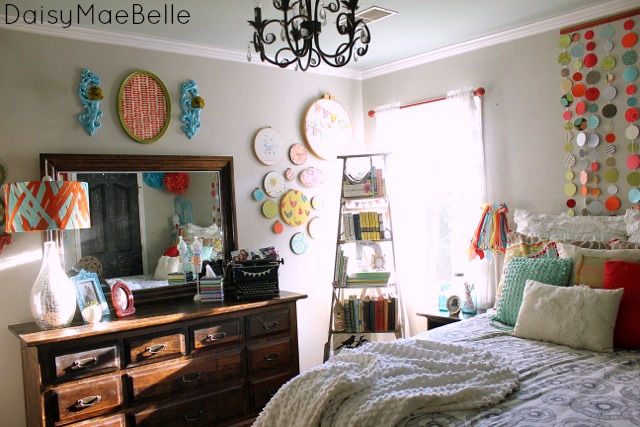 Fifty year old bedroom furniture passed down from grandparents,
now treasured by my oldest daughter.
All of them used to decorate my house, because they're special to me.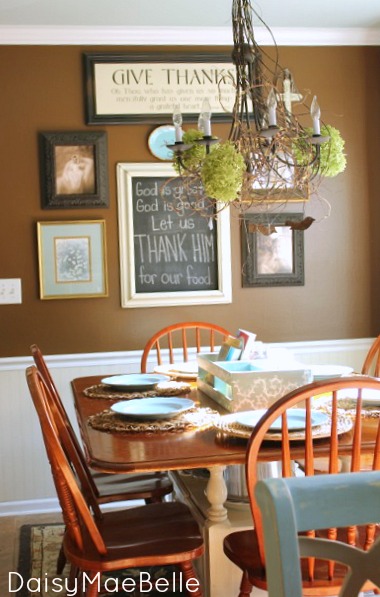 As much as I want my home to be pleasing to the eye;
I want it to be even more pleasing to the soul.
A kitchen table that is always open to family and friends.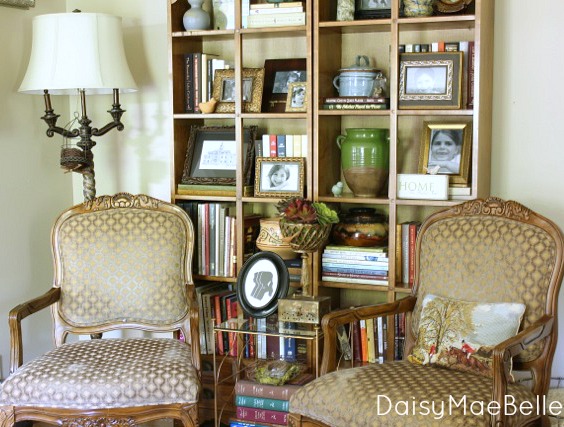 Chairs tucked in every corner,
just waiting for conversation.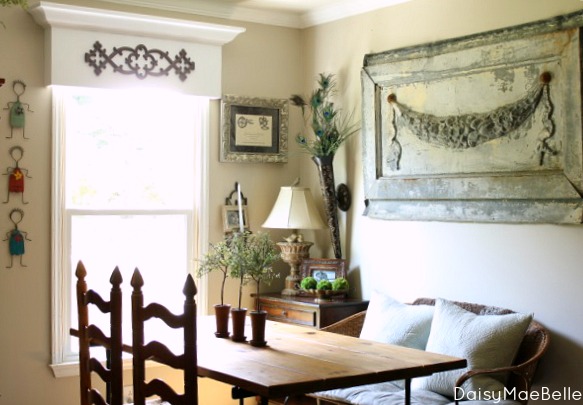 Tables always ready for crafts or games.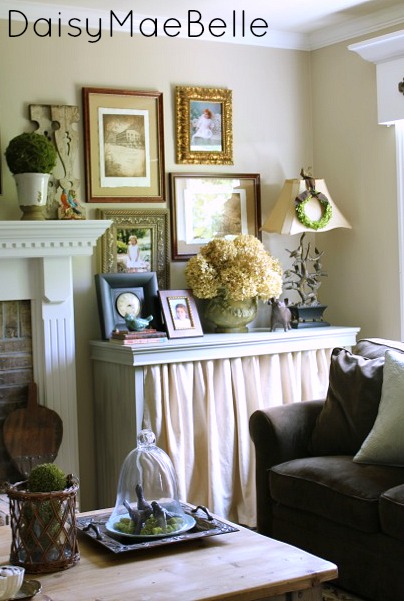 A place to celebrate your victories.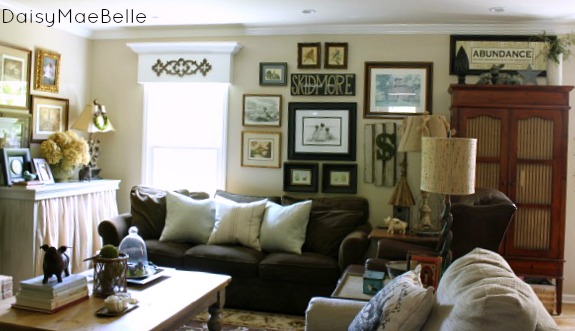 A place you know you're always loved.
A true haven.
A home is so much more than the furniture, paint colors and decorations.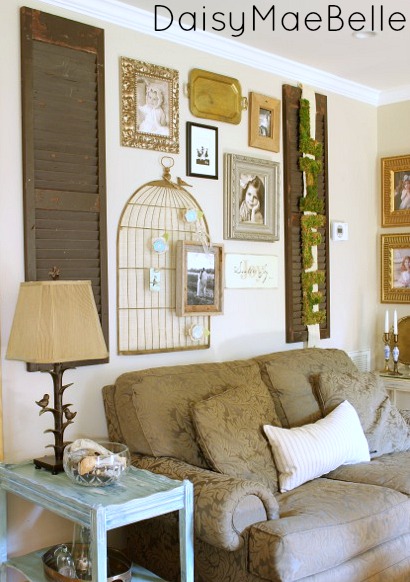 It is all about the memories that are made. . .
the love that is shared. . .
the warm feeling you get when you walk in.
That is why I'm going with Southern Comfort.
Hope you enjoyed the "tour!"
Life to the full!
Melissa

Wow. Thanks for taking over Melissa, you're a peach!  Wasn't that a fun tour? So many pretty things to look at!
Please make sure to stop by and say "hello" to Miss M over at 
Where you'll find a charming Summer Backyard Tour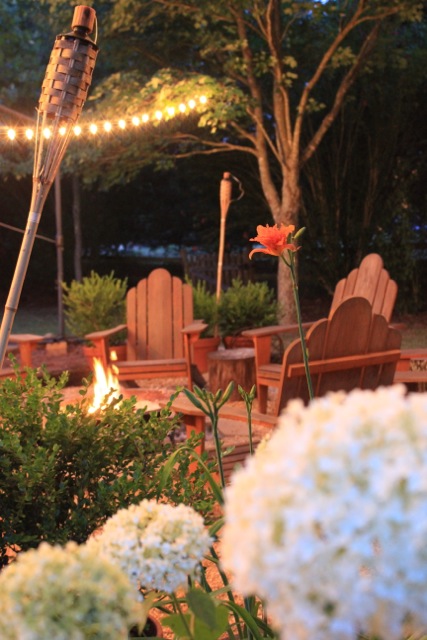 some great Burlap Crafting Ideas and more!!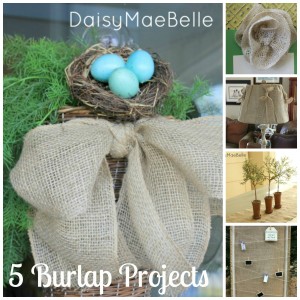 … if you like anything you saw, please visit Melissa's place and pin from there.
You can also find her on facebook | pinterest &  instagram 
Thanks bunches for stopping by today. I hope you enjoyed the tour.