Hello 2013!
Come on in… I'm so excited to have you here.
So excited, I simply had to use the "F" word.
A
few
in fact!
When you are a talker like me…
it's hard to pick one word.
I stuck with a letter.
(hey, that's progress for me)

I will beFearless in 2013.
Fearless in reaching for my dreams without fear of failure. 

I will strive to put my family first.
I want to have more FUN.
I want to share fresh ideas with you.
I will have even more Furniture 
makeovers featured at Fox Hollow this year.
I will continue to be frugal and showcase those treasures and what I do with them.
FORWARD motion and growth are always a goal.

Fixtures & Flooring are hints at some 
of the changes to come to 
Fox Hollow in the new year.

I want to find more then thrifty treasure this year. 
I want find more patience, find more joy 
and live a life full of grace. 

Here's to a wondrous New Year for us All!!




Sharing my word with Layla & Kevin at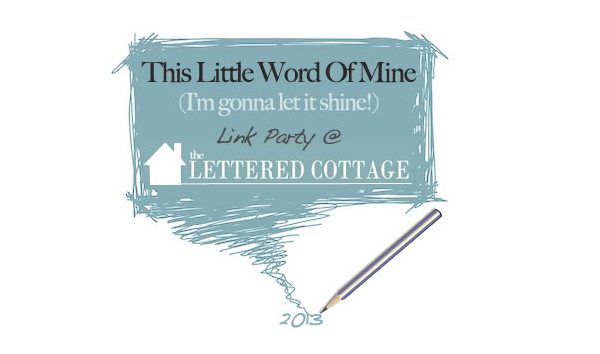 This content is original to Fox Hollow Cottage and belongs to Shannon Fox.
Appearance in full on any site other then Fox Hollow Cottage is theft!