Please welcome Kimberly as she shares a beautiful craft for December with us!
If you're lucky enough to be one of those people who are organized enough to have already done your holiday shopping, I'm jealous.  There, I said it. I'm not so jealous, however, that I won't share these easily embroidered monogram holiday gift tags!
How in the world did this happen?!  Honestly, I feel like I barely emerged from my Thanksgiving food coma and suddenly, it's December!  I'll admit that I was busy last week but I seem to have lost an entire week of November. It's only a few weeks until Christmas and I haven't purchased or made a single gift so I won't need these cute tags for at least a week.
However, I decided to make a few while I was in the car this weekend.  This was purely so that I'd feel like I had something holiday related finished when I returned to the bare tree in my living room and the boxes of decorations lining the hallway and filling half of the kitchen.
The materials are simple: card stock cut into a tag shape and hole punched, a sharp embroidery needle embroidery floss and a pencil. Sketch the letter onto the tag in pencil then use the needle to pierce the points where the stitching will end. Then stitch the letter. I made two stitch lines for the main parts of the letter and one stitch line for the serifs at the ends.
I'm not tidy when I embroider so to make the back look nice, I glued a second tag to the wrong side of the embroidered one.
Then, because we have duplicate names and initials in my extended family, I stamped names beneath each monogrammed letter. This is optional, of course. I also decided to forgo the "From" on these tags because I'm fairly certain that the recipients are going to know who these gifts came from.
That is, of course, assuming that I get some shopping (and sewing and painting and building) done any time in the near future…after I decorate the tree…and maybe the mantel.  At least when I do finally find gifts for family and friends, I'll be ready to wrap
My embroidered monogram gift tags are complete and, since I had my stash of floss all over the kitchen table anyway handy,  I also made a few general purpose embroidered holiday gift tags for those gifts that I'm sure that I'll forget about until the last minute.
Please tell me that I'm not the only one who does this.  I'm already feeling a little bit of panic over the fact that everyone on my street and in blog-land has their house decorated while I'm still trying to figure out how to hang the stockings…and which box they're in.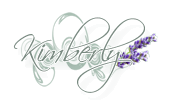 Christmas Holiday Personalized Monogram Gift Tag Craft