How To Hand Letter PLUS a Free Foxy Printable
Hi there, Fox Hollow Cottage friends! My name is Jocie (pronounced jah-see), and I blog over at One Project Closer, a blog dedicated to DIY for the whole family. I'm super excited to be here to today to share with you this FREE hand lettered printable… after I share with you some big news!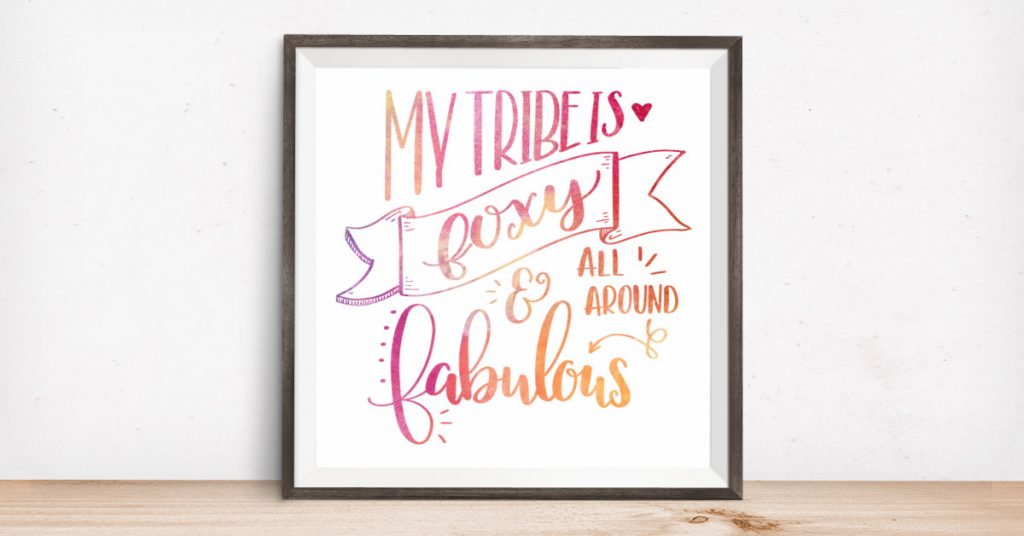 Shannon was sweet enough to invite me to share with you that I've launched my brand new e-course,

Busy Girl's Guide to Hand Lettering

!
If you love all those beautiful projects with hand lettering all over your IG feed or can't walk down the isles of Target without wanting to buy all the things, then this course is for you!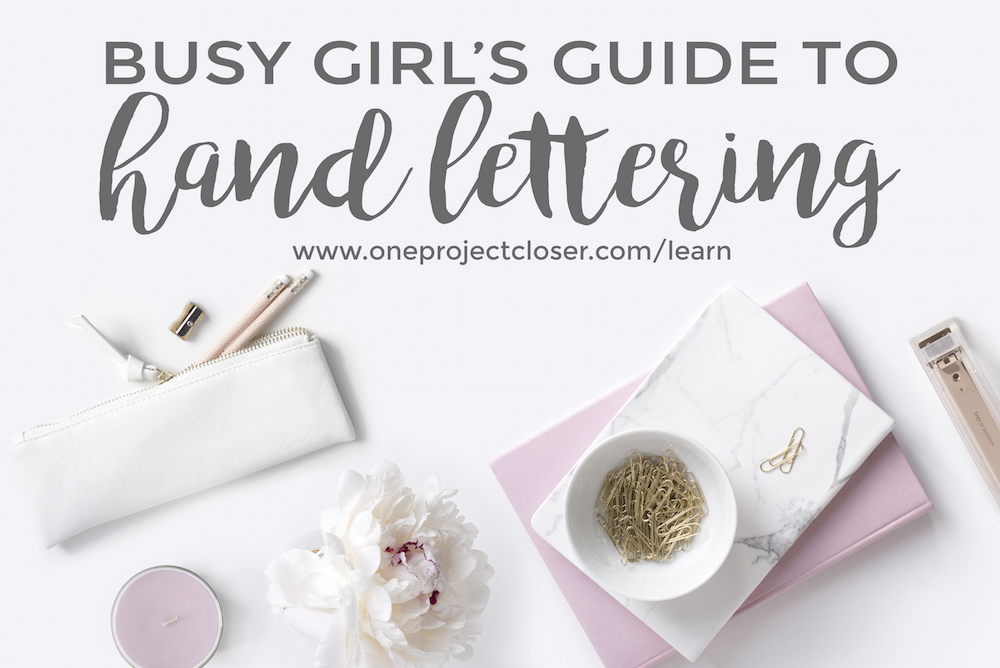 You don't need beautiful handwriting, or to be super artsy, you just have to get started.
In this course, I'll walk you through the basics of hand lettering, with lots of tips, tricks and printables to help you learn to letter like a pro, and show you all the materials (with printable shopping lists) to help get you started.
Then after you learn the basics, the course will show you, step-by-step, how to turn your hand lettering into beautiful decor, including pillows, wooden signs, mugs, t-shirts, and more! Check out these super cute kids (okay, they are my kids. LOL) and the the shirts I made them!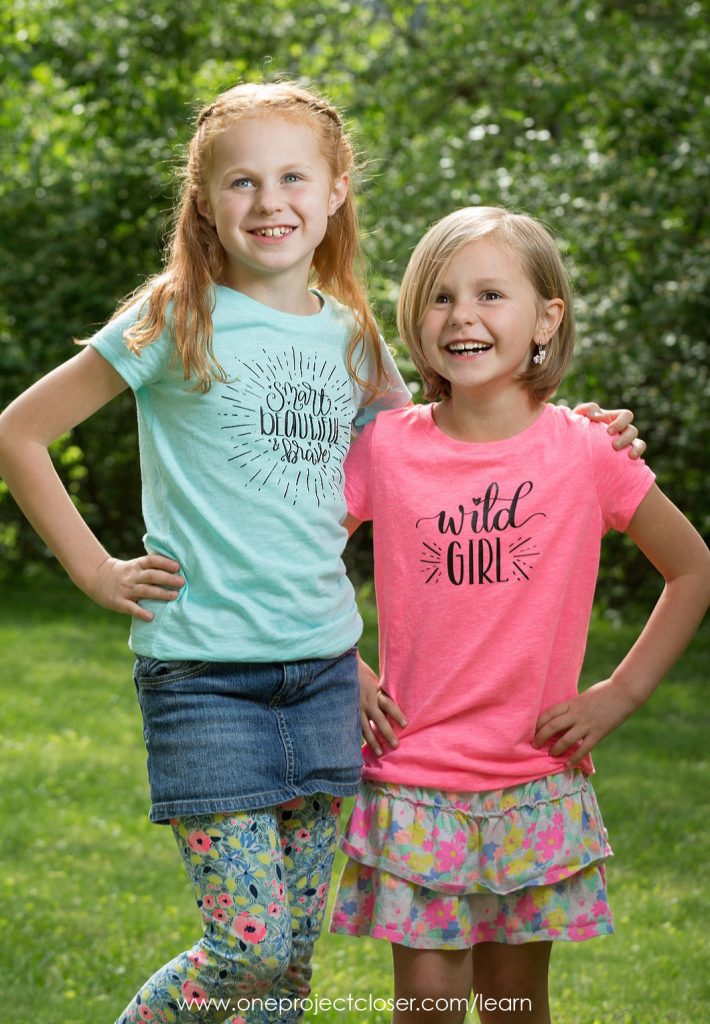 My kids are ridiculously cute, right? Okay so usually picture sessions end in a lot of tears and take a lot of bribes, but I think this one only cost me a lollipop or two. LOL. And if you aren't into making t-shirts, you could always make a cute pool bag? I have made sooo many bags – bags for brush lettering, purses, bags for bags, the works! This is one of my favorites, because its just so cheerful. And did you see the wooden sign in the background? I hand lettered that too! HAND LETTER ALL THE THINGS!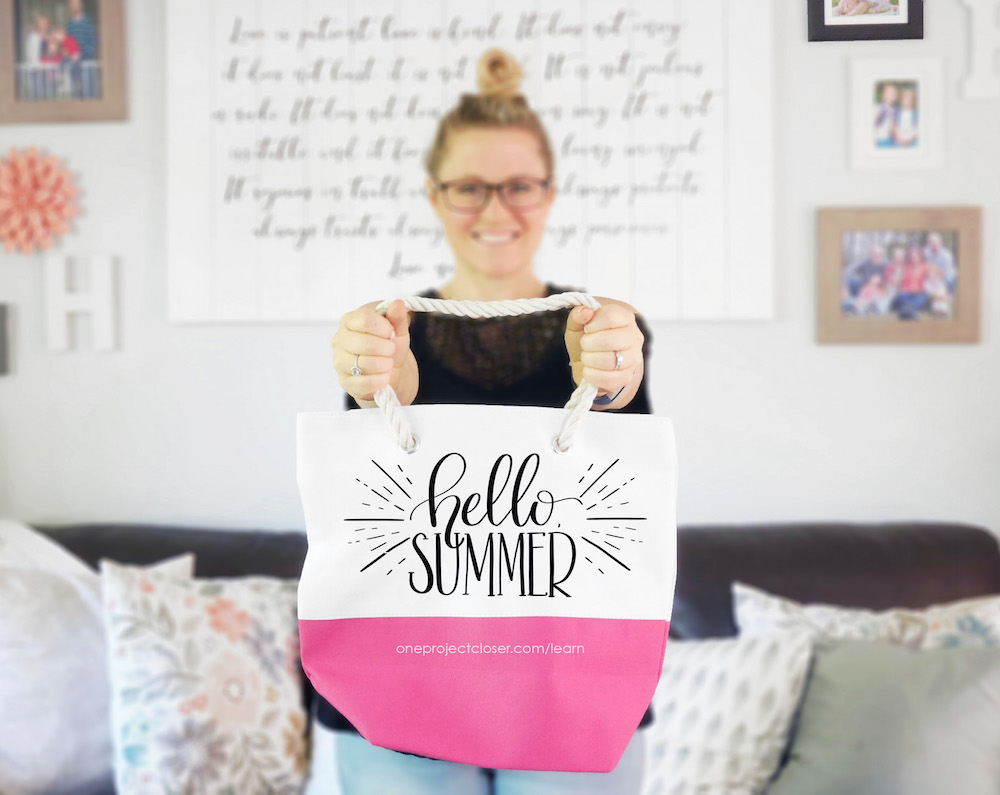 Back to the course – in case you weren't convinced the course is legit yet, I've got a great deal for you! If you buy the course before August 1, 2017, you can use this awesome promo code to get 15% off — it's:  FOXY15
And if you still aren't convinced, here's everything you will get in the course:
This course does not expire.

Learn at your own pace when your schedule allows!

Learn brush hand lettering techniques, tips and tricks

Use hand lettering for mugs, t-shirts, bags, gifts, pillows, signs + more

Convert your hand lettered art to Silhouette Cut Files

Staging Photos for Social Media

Hand Lettering on the iPad Pro

DIY wooden sign video tutorial

Free Printables + Silhouette cut files

Shopping lists

EXCLUSIVE Facebook group

Okay, so enough with my course promotion, right? I mean, you did buy it, right? I promise you're going to love it and want to buy it for yourself and all your friends (think birthdays and holidays)! Now for your free printable, just for Fox Hollow Cottage fans!
When I started designing this, I tried to think about Shannon and her fans. I mean, obviously ya'll are some foxy women. But Shannon is one of the most kind, generous, and genuine bloggers I've encountered…and all around fabulous! There you have it. She inspires us all, and I hope when you look at this printable on your wall that you think about how fabulous you are too!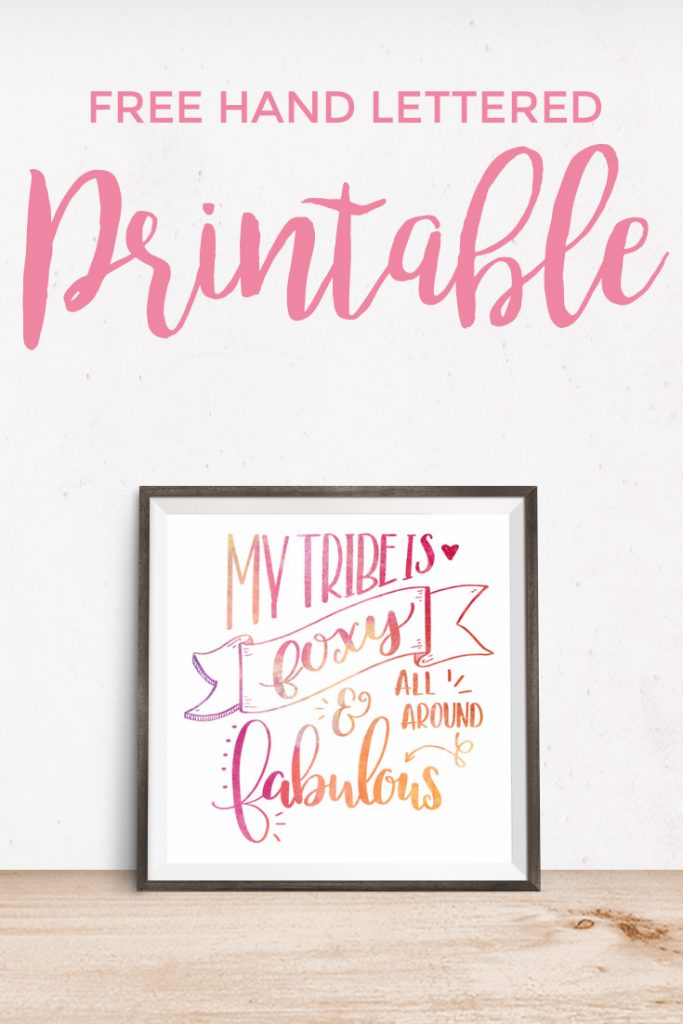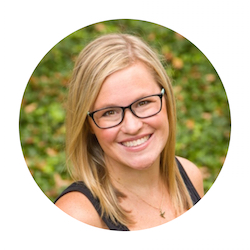 Jocie Hagan
One Project Closer
Jocie is an editor at One Project Closer. A blog almost 10 years strong, OPC is a DIY site for the whole family, sharing everything from how to refinish your had wood floors, to DIY candles and home improvement coupons. Jocie lives in Baltimore with her husband and blog partner, Ethan, and their two super cute (and a bit crazy) kids, Isabella and Lucy. Blogger by day, mom by night, she enjoys crafting with the kids, beating everyone she knows at cards, hand lettering to relax.