Please welcome Kimberly today as she shares with us how-to make a
Patriotic 4th of July Burlap Table Runner
I'm so glad that you stopped by today so that I could tell you what I've been up to and share my no-sew, stenciled burlap table runner!
First, I can't believe that it's almost the 4th of July, can you?!
We listed our home for sale on the Tuesday after Memorial day and, as a part of getting ready, I LOST MY MIND decided to put our seasonal decorations into storage. I've spent the last month blissfully unaware of the potential problems with that….until yesterday.  The problem is that I decorate for everything… and I decorate a lot! If you don't believe me, take a look at this:
Yep, that's my dining room last year.  Or….how about this:


That's my kitchen range hood.  Are you beginning to see the issue?  If you still don't believe me, visit my blog and look at the post that I did about my  2012 4th of July Decor.
When it dawned on me that the 4th of July is right around the corner and there's not one single flag, not one bunting, not even a red, white, or blue napkin that managed to escape from my whirlwind cleaning spree, I realized that I had a problem!
It's a good thing that I still had some burlap hanging around in the drawer in my nearly empty studio! I also managed to find a little tape…and some craft paint. I even found some paint brushes!
Needless to say, in the spirit of keeping the house "clean and uncluttered", my decorating has to be kept pretty minimalist this year.  I also can't purchase one more thing that would need to be packed and moved…trust me…that's my own choice after having emptied my studio, but I digress….
First, I cut the burlap to the length and width that I wanted and made a little fringe on the ends by removing a few strings. NO SEWING (don't get me wrong, I could sew…the machine wouldn't fit into the storage locker.) Then, I taped off a wide stripe and a small stripe to mimic a grain sack stripe. I painted them navy blue with craft paint.
Then I painted the word, "America" using a small, flat brush and white paint.  I also found a star stencil that was hidden in a drawer and used it to stencil the white and red stars. I just love the little red star above the "i".
I put the runner on the table and stood back.  It was better but still a little plain.  Then, I remembered that I had seen a shoe box with some small flags which had somehow ended up with the power tools in the basement.  I grabbed a few, filled one of my white ironstone pitchers with rice (so that the flags would stand up), and stuck in a handful of flags.
That small pitcher full of flags made me smile…and hum just a little bit of Yankee Doodle Dandy…
What a difference having just a little  4th of July decor in our home makes. Of course, I'd still prefer to have things like this decorating my family room.
But for right now, a burlap table runner with some grain sack stripes, a couple of stars, and the word , "America" is enough …unless I find more flags!
Have a safe and happy 4th of July!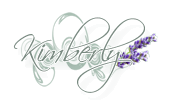 Thanks AGAIN to Kimberly for sharing such a cute craft with us!
I love the pretty "America" she added, it's the perfect touch.
You can find and follow Kimberly at the links below:

SERENDIPITY REFINED | FACEBOOK  | PINTEREST  | GOOGLE+